[youtube]NYNkjxev114[/youtube]
Shoulder Slaughter SuperSet!!! MTF!!!
1-Seated behind the neck press 3x 15-10-8(dropset) en SS Arnold press 3x 8-10-15(droptset)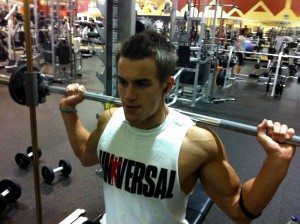 2-One Arm Pivot Press 3x right and left 3x 15-10-8(dropset) SS DB punches 3x 10-15-20(dropset)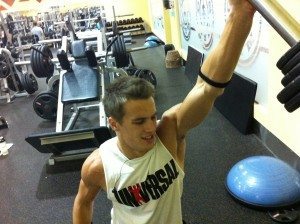 Superset Part
3-Low Cable Reverse Fly 3x (entre 20-25) SS One ARm cable low to high entre 20-25
4-Straight Bar raise up 3×15 SS V DB Back fly 3×15
5- (Standing front barbell shrug x30 SS Plate Shrug x30 SS Standind in back barbell Shrug x30)x3
Triceps Workout
[youtube]4048NWHVio0[/youtube]
[youtube]hmmAS4B_-_Q&feature=related[/youtube]

Overall Summer Workout! to be more cut in 30 minutes!!!!
1-Pushups- max in 1:00
2-Squats- max in 1:00
3-Pulldowns- max in 1:00
4-Bike or jog- max in 1:00
5-Military press- max in 1:00
6-Lunges- max in 1:00
7-biceps curls- max in 1:00
8-Bike or job- max in 1:00
9- Triceps extensions- max in 1:00
10-Squats- max in 1:00
11- Lunges- 1:00 each leg
12-Situps- 1:00
13- Crunches- 2:00
14- Stretch
0 Comments