Welcome to Team Fitt
The place where you will find the inspiration to change your life, mentally and physically.
What do you get with your membership?
Tons of HD videos that will empower your progress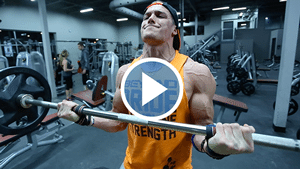 100+ videos of my personal workout
One of the most biggest highlights of Team Fitt is the access you get to watch all of my own personal workouts I did (and still do) in order to get the physique I have right now. No tricks, no magic formula, just pure hard work and dedication. I will never say that it is easy, but if you are willing to follow what I show you, I guarantee results.
Bonus: Each workout comes with a downloadable worksheet that you can access with just a click so you can easily keep track of your progress in the gym!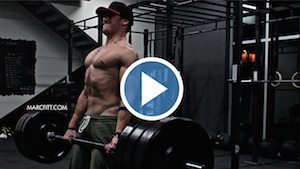 In addition to the already huge library of workouts available for Team Fitt, I've also created full workout series for you to follow, each with a specific goal in mind. So far we have:
Lift More Series – If you're looking to make tremendous strength gains, this is what you've been looking for. Embrace the challenge, and be prepared to go beyond your wildest expectations.
Dragon Ball Series – Want to look like Goku from Dragon Ball Z? Get into this series and train like a true Saiyan with a classic 3-day split.
Gunz Development – The solution for lagging arms. Get ready to rock some serious pythons with some insane supersets.
LumberJacked Series – Team Fitt's first dedicated cutting series. Fat doesn't stand a chance.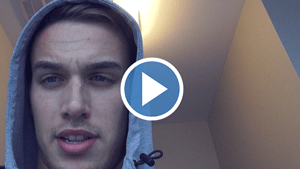 I love making videos about what I do on a day-to-day basis. 50+ Video blogs (or vlogs) show you exactly how I live and let me give you extra tips. These videos are the favorites of many members because I get to show the real me. Sometimes it may just be a video about something I experienced, or a daily update about my current workout program, but it's always something I feel you will benefit from.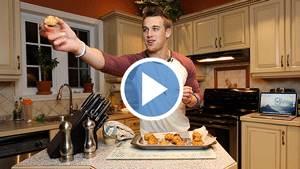 Let me show you that you can eat healthy without sacrificing taste! That's the purpose of every cooking video within Team Fitt. If you want to try awesome recipes I've made for myself that have brought me results, these videos will be a must for you. The Fitt Burger, homemade meatballs, healthy pizza, crepes, and so more are on the Fitt menu!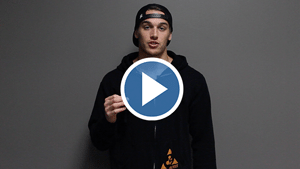 The key to success is being able to show up every day, no matter how you feel. Motivation will play a huge role in your journey, and sometimes we need someone to guide us — and that's what I'm here for. My goal with these videos is to make you think more, believe in yourself, and give you the tools to succeed not just in the gym, but in your life. These videos are the absolute favourites of over 80% of Team Fitt members, and I'm sure you will enjoy them too.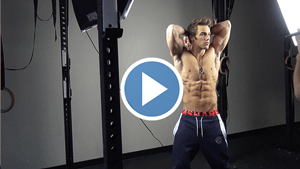 Since I had a lot of request on how to become a fitness model, I decided to record from another angle when I'm recording videos, when I'm doing a photo shoot or whatever might help you acquire an extra experience in this career. We are a really innovative cinematic Team in the fitness industries, and I only wish you can better yourselves for your future projects.
"That moment when you start to see your abs! Thank you Marc for all the tips and workouts!"

− Fernando, (Houston)
"I can see the results, your exercises help me every day. Before: 60 kg, now: 73 kg. "

− Álvaro Biforcos (Spain)
"Thanks a lot Marc, you helped me and I just wanna say thank you.I really like the Team Fitt section and your workout videos are awesome!I really enjoy the pain haha."

− Florian Rousseau (France)
"2nd week working out with Marc Fitt's program, and I already feel a huge difference in my body and mentality! 3rd week and I'm in the absolute best shape I've ever been. "

− Pablo Moreno (Mexico)
"Marc Fitt, the new motivation video yeah! I have been watching you videos for a long time, and they inspire me when it comes to training. Thanks bro ☺ "

− Sergey Bulanov (Russia)
"Marc, just watched your Chest/Triceps "Giant Evolution" video, bro. It was raw inspiration! Thanks for the mental strength, brotha!"

− Ijaz Haniffa (Sri Lanka)
"Every morning I watch your videos for motivation, and find myself motivated all day. Thank you, Marc, for the amazing videos."

− Jakup Napierski (Poland)
"Seriously, Marc Fitt's workout videos are awesome. I'm killing it in the gym because of this 23 year old."

− Tom Barrett (Thailand)
"I like how you show the fatigue, pain and not just every perfect rep. You're human. Thank you!"

− Glen Mezoff (United States)
"Thanks to Marc Fitt for all the videos. You're my inspiration, man! #TeamFitt #Workout #GymFlow"

− Luis Garcia (El Salvador)
"I had amazing results! I have lost my belly fat an toned my muscles as well. The personal workout plan service is amazing because it gives you all the tools you need to get in shape, taking your workouts to the next level while giving you a personal, gram per gram diet to keep your weight off. Now I know exactly what I have to do in order to get in shape eat healthy to get my six-pack! And now I\'m also a member of Team Fitt and benefits from all the new workouts, it\'s cool because I can always try something new. Thank you, Marc, you're an inspiration and good guy for all you do."-Cedric Lamoureux

"After 7 months of hard working and hard diet, I'm happy to see this result. I'll continue my hard transformation with Marc Fitt's help. Thanks for coaching me Marc, for your workouts and motivational videos !"-Dylan Privet

"Hey Marc, I joined your website not too long ago because I wanted to make a change in my life. You gave me workouts to follow, as well as a meal plan; because of that, I have changed my life. You asked a while back for me to send you a progress picture with whatever happens.Here it is! Just wanted to say thanks a lot, and you changed my life. I'm going to continue to work and improve. (8 month transformation)"-William Tennyson

There are no contracts; cancel, upgrade or downgrade at any time. All plans are set up with recurring payments.
You'll be able to conveniently download the PDF of Marc's workouts on your computer or mobile device, so you can use it when you go to the gym!
Of course, all of the payments are secured through PayPal and Stripe. Plus, we have an SSL Certificate Server by Comodo, and that means all of your information is encrypted and secured.
We take the privacy of our customers seriously, and always will!
Within the last 6 months, Marc has added 2 to 6 videos every week.
That being said, we guarantee to upload at least one video per week so you will get at least 4 useful new videos every month.
No! You can cancel your account any time you want.
The cancellation date is determined at the time the account is requested to be canceled and depends on where you are in their subscription. For example, if your subscription rebills monthly and you cancel halfway through the month, your cancellation date will be set for approximately 15 days in the future. If your subscription rebills annually and you cancel 3 months in, your cancellation date will be set for approximately 9 months in the future.
Worldwide service!
Get access to the site no matter where you are in the world. It may sounds obvious, but we get that question a lot!
You just need an Internet connection or data plan for your mobile device.
Recurring payment mean you will get charge every time your renewal membership is setup. In this case it can be every month, every three months or every year depending if you are a Silver or Gold Members.