Message of William Tennyson (18 year old)
"Hey Marc, I joined your website not too long ago because I wanted to make a change  in my life. You gave me workouts to follow, as well as a meal plan; because of that, I have changed my life. You asked a while back for me to send you a progress picture with whatever happens.Here it is! Just wanted to say thanks a lot, and you changed my life. I'm going to continue to work and improve. (5 month transformation)"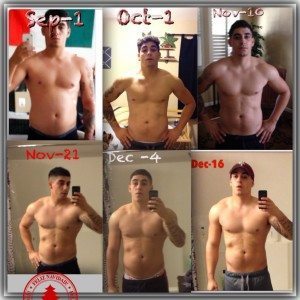 Thomas Dominguez message:
about a 1 1/2 years ago my bestfriend nana and niece all passed away in the same month I became very depressed and ate horrible and didn't workout for 11 months then I saw Marc on instagram and saw someone my age with so much dedication and motivation it inspired me to get up and change my life and became something more to help others and really make a change Marc is a very good guy always there to respond back shows great step by step videos and really cares and I will soon try and give back and do to others what he has done for me ).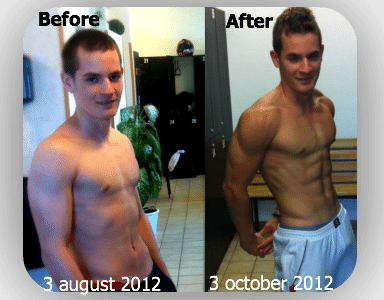 Dylan Privet Message:
After 2 months of hard working and hard diet, I'm happy to see this result. I'll continue my hard transformation with Marc Fitt's help. Thanks Marc for your workouts and motivational videos !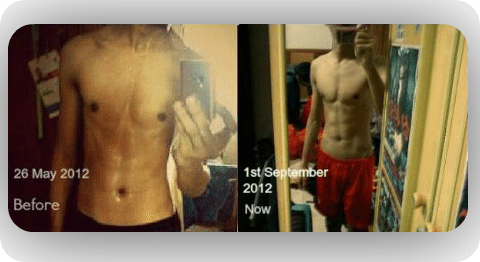 Dzul Message:

Do It & Prove it ! Thanks to Marc Fitt for his workout videos ,you inspired me a lot ! :). After 4 months workout I've got the results . It really works . Thank you ! #Team Fitt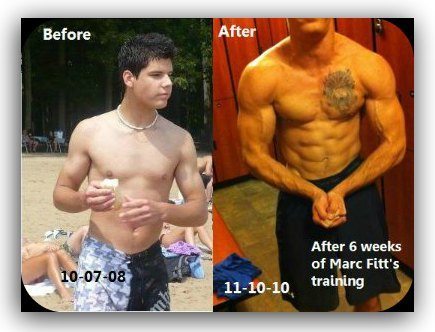 After 6 weeks of personal workout, diet   Before: 155 lbs (78kg) After: 172 (78kg) -Dave Message: 
Thank you, Marc for the amazing workout, diet and motivation you have given me. Now I feel good in my skin, and am more confident than ever. I always recommend your programs to my friends.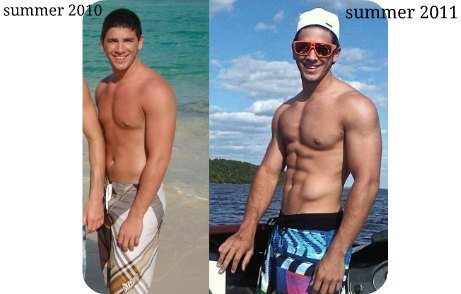 After 12 weeks of Personal workout, diet and the supreme abs workout . -Cedric Message:  
I had amazing results! I have lost my belly fat an toned my muscles as well. The personal workout plan service is amazing because it gives you all the tools you need to get in shape, taking your workouts to the next level while giving you a personal, gram per gram diet to keep your weight off. Now I know exactly what I have to do in order to get in shape eat healthy to get my six-pack! Thank you, Marc, you're an inspiration and good guy for all you do.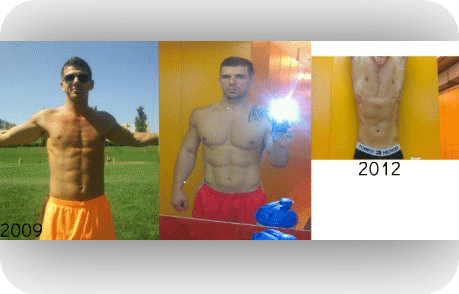 Manuel Kripnner Message: 
Thank you Marc !! 6 week after your workout plan !!
More feedbacks about Marc Fitt's program
¨I've been doing the morning ritual for the last two weeks and have seen a big difference. I'm a much more positive, and focused person. Thanks, bro!¨- Karl Blaich
¨ Watching your videos is equal to watching "The Man Who Proves: NOTHING IS IMPOSSIBLE." Can't wait for the next video.¨- Alex Soy Yi Jin
¨ Marc, your chest glory workout is unbelievable. Keep them coming! #doitnow #neverlater¨- Will Stephan
¨Thanks to Marc Fitt for all the videos. You're my inspiration, man! #TeamFitt #Workout #GymFlow¨- Luis Garcia (El Salvador)
¨I like how you show the fatigue, pain and not just every perfect rep. You're human. Thank you!¨- Glen Mezoff (United States)
Train with me today! Learn everything I do to get in shape, no secrets. I'll give you all my knowledge!